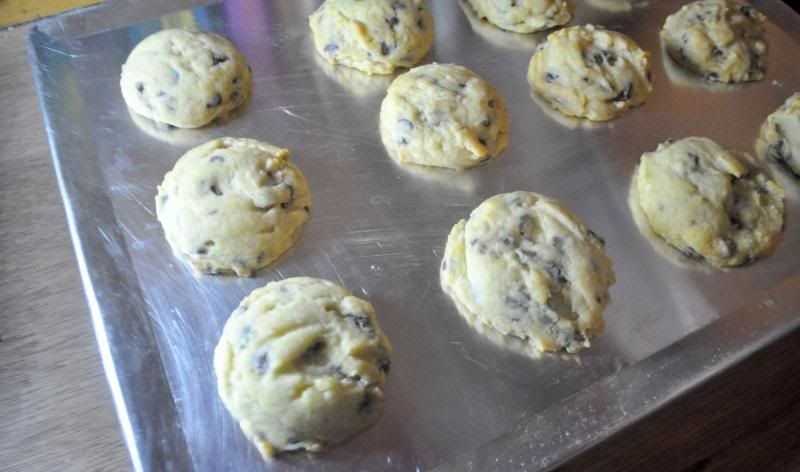 If yeast didn't stop me from making a pizza crust, then you can bet that the lack of eggs won't stop me from baking cookies too. Actually, I could've just bought some from a nearby store, but I always want to try something different in the kitchen. Luckily, this one went well.
What I like about this recipe is that it's so easy to remember the ingredients. It calls for a half of almost everything.
Eggless Chocolate Chip Cookie Recipe
Ingredients:
1 cup all-purpose flour
1/2 cup of butter
1/4 cup white sugar
1/4 cup brown sugar
1/2 tsp baking soda
2 Tbsp milk
1/2 tsp vanilla extact
1/2 cup chocolate chips
1/2 tsp cinnamon powder (optional)
Procedure
1. Preheat oven to 350 degrees F.
2. Mix all dry ingredients in one bowl (flour and baking soda).
3. In a separate bowl, cream butter. Gradually add both sugars.
4. Add the milk and vanilla extract.
5. Add flour and baking soda. (And the cinnamon, if you decide to.)
6. Fold in chocolate chips.
7. Chill the dough in the refrigerator for 10-15 minutes.
8. Prepare the cookie sheet. Roll spoonfuls of the dough into balls. Bake for about 10-15 minutes or until lightly browned.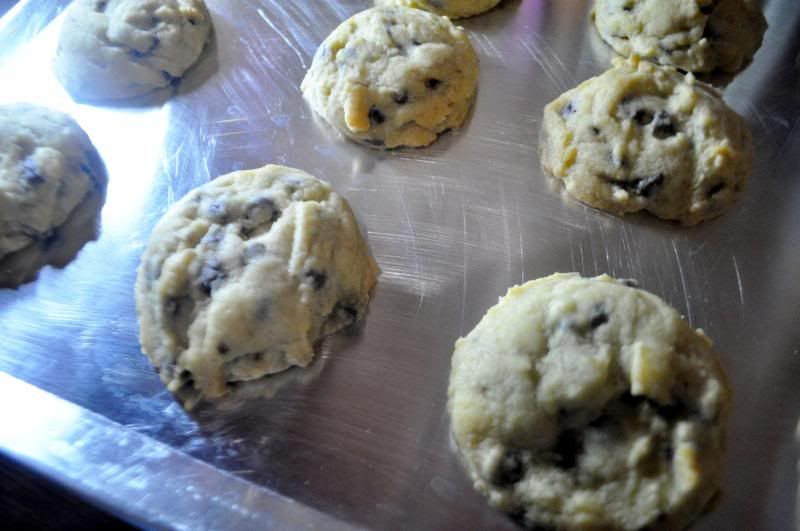 To my surprise, the cookies didn't taste different from ones that were made with eggs. Another thing that's worth noting is that they didn't spread as much. I actually like them this way. Chilling the dough before baking prevents the cookies from spreading out and becoming flat. If you prefer thin and crispy cookies, then you can skip this step.
I also added some Hershey's Kisses on some of them, you know, just for the heck of it.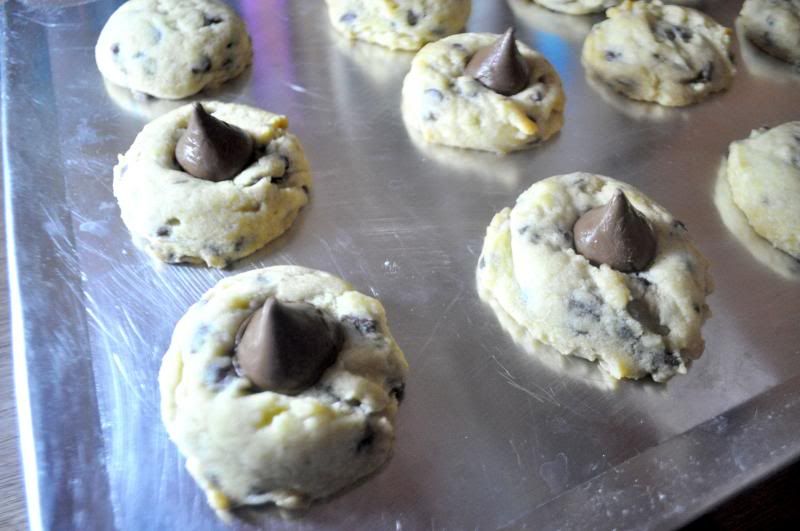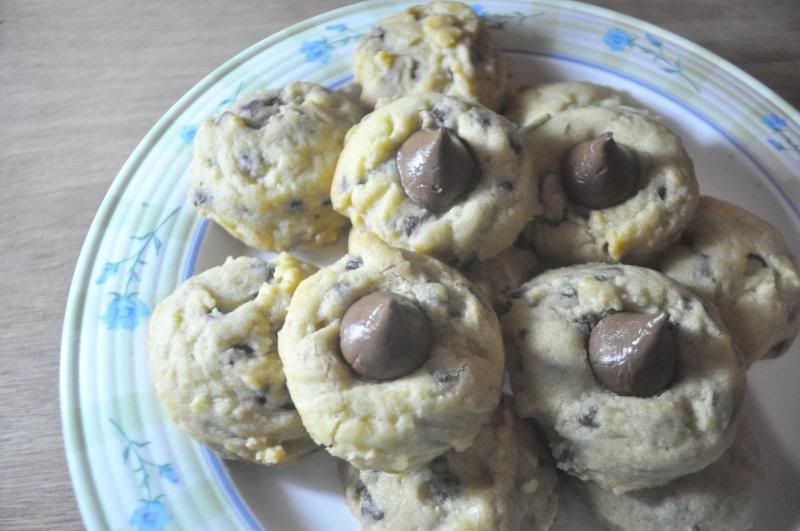 The cookies taste as good as they look! Are you craving for some? Order a batch from
The Sugar House.
We ship to anywhere in the Philippines. Your cookies will be kept in airtight containers to ensure freshness.
On a completely different note, I just wanted to share about how happy I am right now because my friend and me were able to purchase tickets for Taylor Swift's June 6 concert. I cannot believe they were sold out after two hours! This comes as a shock because fans have been complaining about the high ticket prices yet the tickets didn't even last a day.
We secured Lower Box B seats. Some Swifties might kill me for this, but I was one of the lucky people who received an early reservation code from SM Tickets. I reserved our seats through the phone yesterday. Mico, a friend who's based in Cebu, had no problems claiming the tickets earlier today.
Is anyone else going? What seats were you able to get?
Have a nice weekend, everyone!