Attending this event was actually a spur of the moment decision on my part. I decided to go about an hour before it was set to start. Two things ran across my mind: 1.) I really needed material for a new blog post. 2.) I wasn't busy anyway, so I might as well do something productive.
I certainly did not regret going. It was a lot of fun to get to hang out with some of the Zamboanga bloggers and a few friends. Meeting Jollibee and tasting the new Mix-ins flavor were the highlights of the event.
I'm not kidding when I say that Kit Kat is one of my most favorite snacks in the world. Tim Tam may have the crown, but Kit Kat comes close because of the nostalgia it gives me. When I was a kid, I enjoyed running the tip of my finger through the indentations of its foil wrapper. I haven't had a Kit Kat recently, so I'm not sure if the packaging has changed over the years.
I got really excited when I learned that Jollibee was launching Kit Kat flavored ice cream, so I tasted it right away. Technically, I didn't have my first Kit Kat Mix-ins during this event.
Jollibee drew inspiration from Kit Kat's famous tagline: "Have a break. Have a Kit Kat." Although this treat can be enjoyed by everyone, the famous fastfood chain created this especially for the young professionals who need a break from the stress of being in the workplace. In a way, having a cup of Kit Kat Mix-ins allows everyone to take that much needed time off from work.
This dessert is made up of Jollibee's signature vanilla soft serve and crushed Kit Kat. A swirl of caramel syrup is also added into the mix.
I liked it, but I think I'd appreciate it more if the Kit Kats came in chunks instead. I have a thing for chunky ice cream, you see. I might also be biased because I'm still very love with their Hershey's Kisses Mix-ins. Still, I recommend that you try it yourself.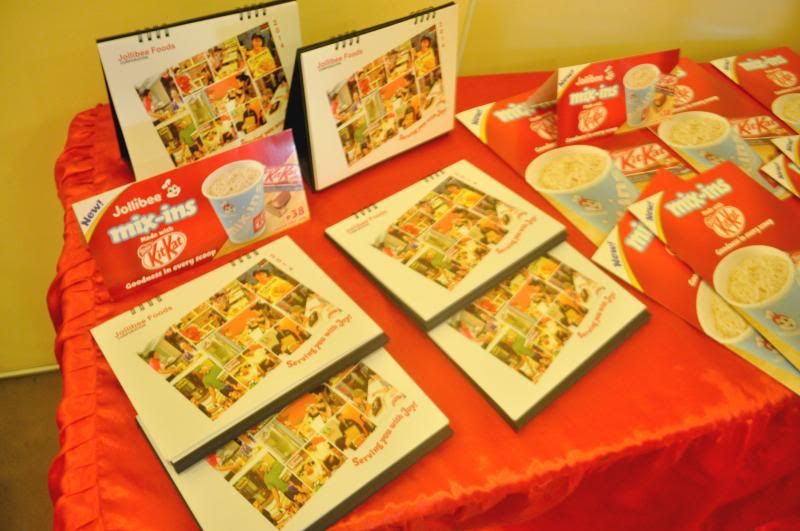 We received some other items during the event. We were provided with a press kit and a calendar to take home.
Thanks Jollibee!
Also, this event won't definitely be complete without the appearance of every Pinoy kid's favorite mascot. He graced us with an adorable dance number.
Sir DJ speaking during the short program. Thanks for having us!
Here's a photo with Ate Kai, Jollibee and me.
Jollibee also served their famous Champ with french fries on the side.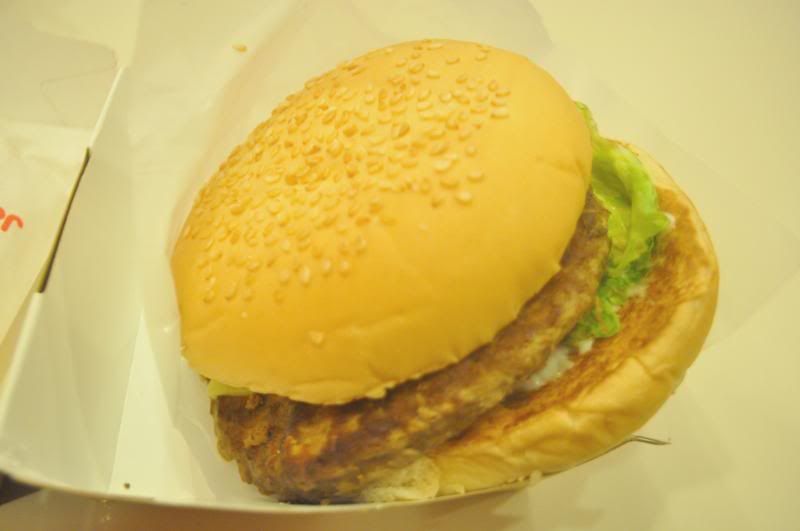 I actually have more photos to share, but I decided to just choose a few for this post. They can be viewed on my personal Facebook account.
Overall, it was a great afternoon. I can't thank Jollibee enough for gathering us all for this event. The Zamboanga Bloggers do not get to attend events like this a lot, so I hope this is only the beginning. The blogging community isn't that active in our city, but I do hope it'll pick up soon.
We were made aware that different launching events for the Kit Kat Mix-ins were also made in other cities. By any chance, were you a part of one? Let me know in the comments.
The new Jollibee Kit Kat Mix-ins is priced at P38. Hurry and try one now! This will only be available for a limited time.