If you're still one of those people who aren't convinced with the magic of Instagram, then I implore you to at least give it a try. It's how I learn about the best places to hang out in and of course, to treat myself during the weekends. Thanks to Instagram, I found out that a new milktea place has found its way into the city. Being the foodie that I am, I just
had
to visit it.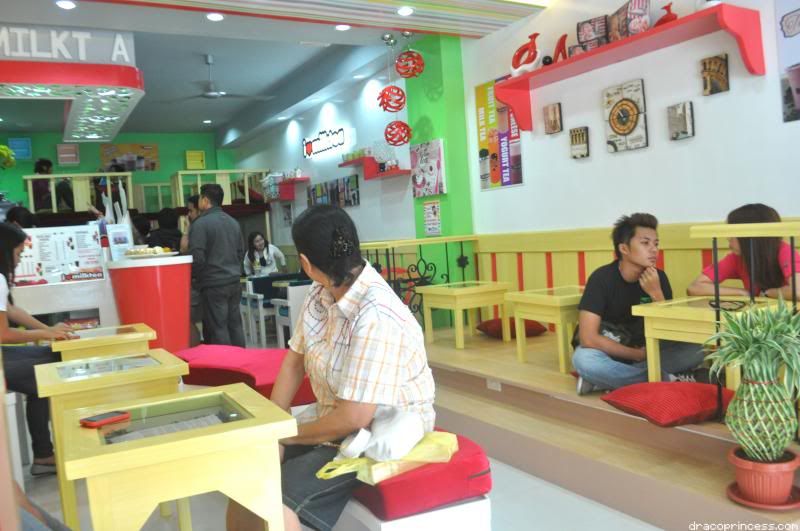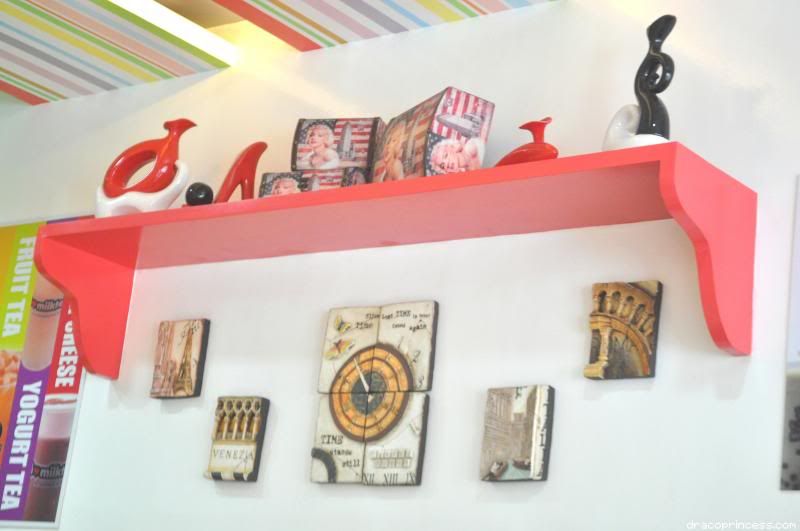 Let me start by saying that Ilovemilktea has such an inviting atmosphere. Even from the outside, I could already tell that the place was nice. It's well decorated with vintage and modern items. I really love the tables because they're similar to the low ones that are commonly associated with the Japanese. There are also regular tables with comfy chairs if you're not really into sitting on the floor.
Of course, we can't forget about the very reason why I went there:
I ordered three flavors: wintermelon, caramel and cookies & cream. And before you start jumping to conclusions about my appetite, I actually shared them with my family. As much as I love drinking milktea, I definitely can't finish four cups all by myself.
Anyway, I loved their wintermelon milktea. It's my favorite flavor. To be honest, I haven't tasted a wintermelon milktea that wasn't good.
Haha!
I'd like to add that they don't skimp on the toppings. I chose tapioca pearls for mine. Unlike other milktea shops, the toppings are free and you can choose the one you want. I think that's a good bonus.
Moving on, the caramel one went to my brother. (My Mom also had this, but she's easy to please when it comes to cold drinks.) If I'm not mistaken, this was his first milktea. He's definitely not a tea drinker, so I was surprised that he told me that I made a good pick. He genuinely loved it. As for his toppings, I chose coffee jelly because I thought it would go well with caramel.
Lastly, the cookies & cream one went to my Dad. It was a huge mistake because he didn't like it. I once treated him to milktea before and he enjoyed it, so I was surprised when his second experience with it didn't go well. Cookies & cream is one of my go-to milktea flavors, so this was a letdown. I tasted it. I think the cookie brand they chose wasn't really good. If they'd hear me out, I'd recommend Cream-o or Oreo, you can never go wrong with these two.
Still, I'm willing to give their other flavors a try. I'll be back once I can convince someone to accompany me.
I would've stayed longer if I had someone to hang out with. The place was really packed too, so I didn't want to stay long. I think I'll visit during a weekday the next time I'm craving for milktea. I'm also very eager to introduce this place to some of my friends.
Ilovemilktea can be found at San Jose Road. It's close to ABS-CBN and right in front of the PNB branch there.
You won't miss it because they have a huge banner above their door.
Also, for reference, their price range is P45-95 for each drink.