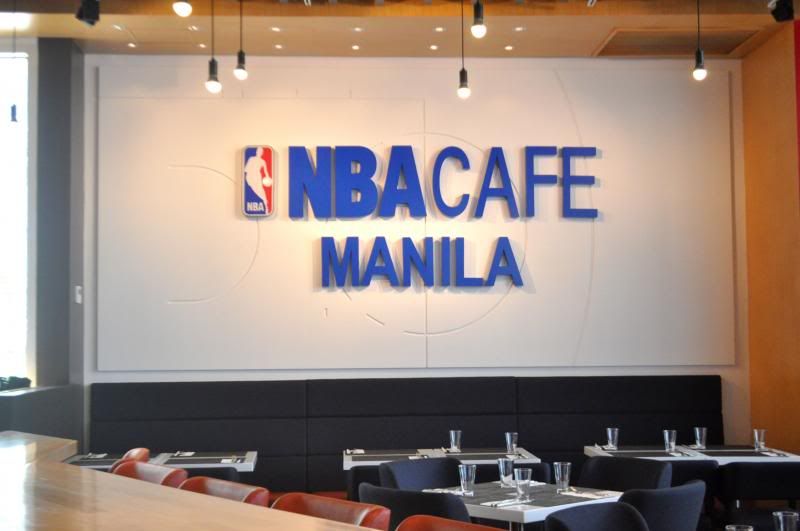 I have always had this fascination with basketball since I was young. I grew up with boys, so I was exposed to it early on. When I was in elementary, Slam Dunk premiered in the Philippines. That, and my crazy obsession for Kaede Rukawa, intensified my love for the sport. I even had mornings when I'd practice playing with my Dad. Although I don't get to hold a basketball a lot nowadays, I still feel this pleasantly familiar excitement every time I'm standing on a court.
Being the fangirl that I am, I just couldn't hide my happiness when I learned that there was going to be an NBA Cafe in the Philippines. I told myself that I'd really visit the next time I flew to Manila, and that's exactly what happened a few days ago.
I made a reservation in advance because I wanted to secure seats. I just couldn't allow myself to miss out on finally seeing it with my own eyes.
I was anything but disappointed.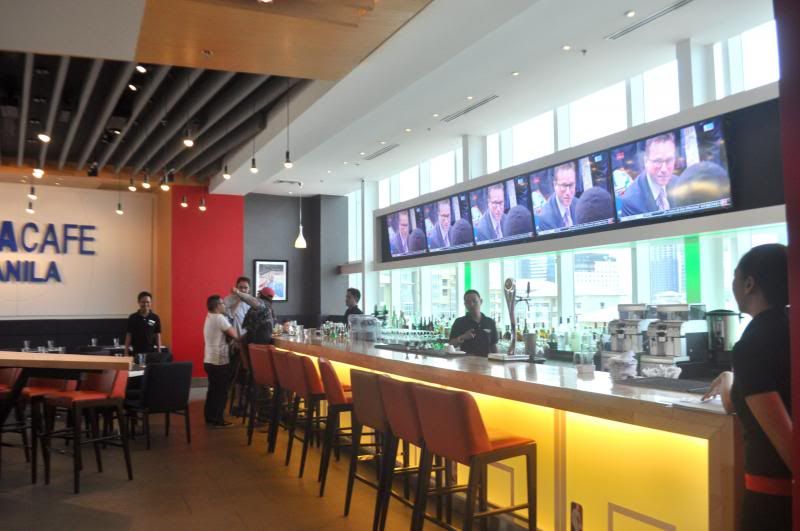 The cafe is located at the fifth floor of SM Aura. You are greeted with dozens of basketball-related decorations and photos the moment you step inside. It's really spacious, too. The tables weren't cramped together, so diners would be able to enjoy their privacy. Also, there were monitors all over the place, so diners will be able to watch a game properly while enjoying their meals.
If you're a Filipino NBA fan who can't afford going to a live game, this is the closest thing you can get. Majority of the walls are adorned with photos of basketball players. Some were framed, while others were as big as this: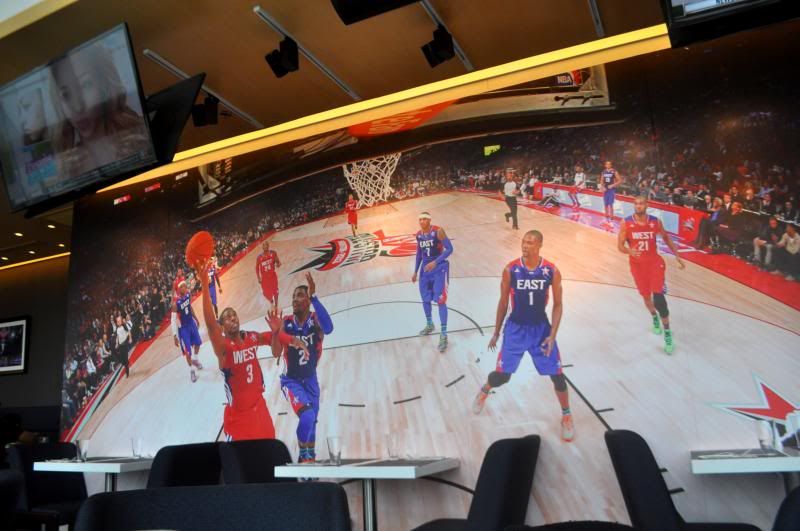 Apart from the photos, there were other things like basketball memorabilia. All of them were housed in glass display cases. Some of the signed basketballs were for sale, but for a hefty price. One of them had a P140,000 price tag!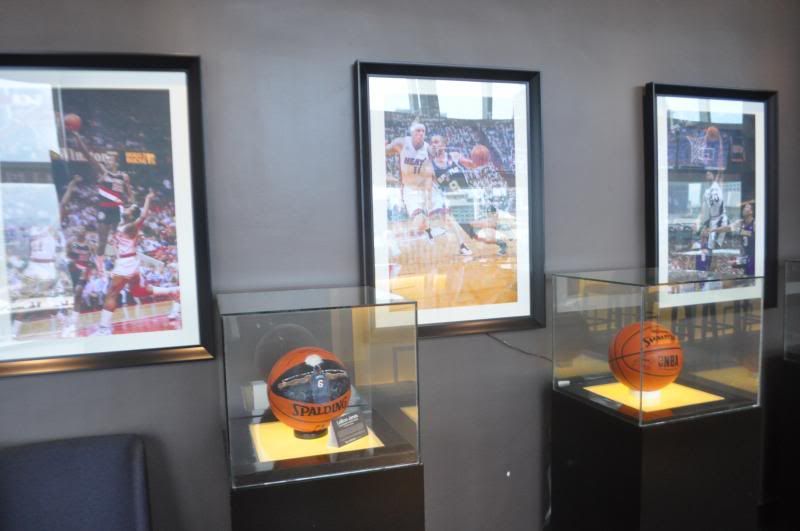 Another thing that's worth seeing is this display of NBA collectible figures. (I almost didn't notice the Blake Griffin toy on the far right.)
Lucky for us, we were seated at a good table. We had a great view of most of the decor. There was even a monitor that flashed with different photos of famous NBA players. We waited until the photo of our favorite player, Dirk Nowitzki, was shown on screen before taking the shot.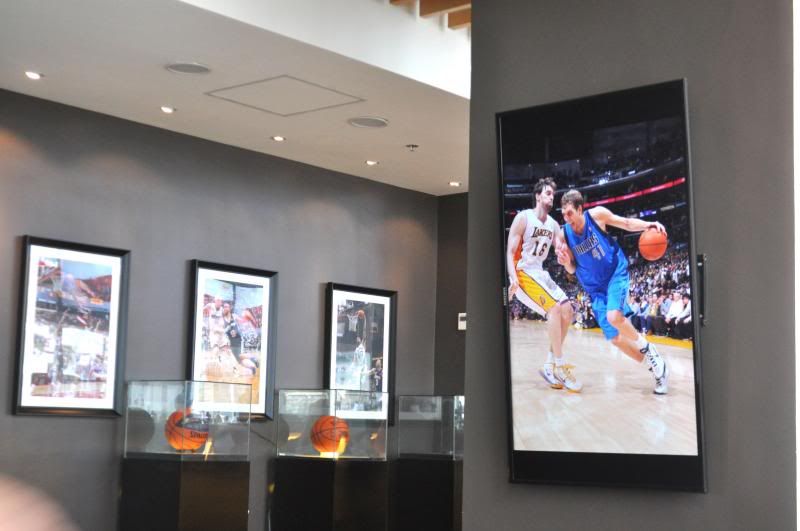 My favorite part of the cafe is the wall of jerseys. Can you name the wearer of each jersey without looking at the back? I challenged N to do so. I was amazed when he was able to get most of them right. I tried to, but I'm only familiar with players who consistently make the headlines or make playoff appearances.
I noticed that they chose to display Dwight Howard's jersey to represent Orlando even if he isn't with the team anymore.
Before I forget, I should mention about what we ate:
Bacon-wrapped Hotdog with fries
We had a heavy brunch, so we decided to just split one meal. I forgot to take photos of our drinks. We had fresh lemonade and a cookies and cream shake.
The relish was the first thing that caught my attention (or should I say nose?). The hotdog itself was on the salty side while the fries were just okay. Since I was so hyped up about this place, I've read reviews beforehand. They were all consistent with their comments about the food: it was bland or not so special. I can reaffirm their claims. It's a good thing I didn't have high expectations.
To sum it up, it was a great experience. NBA Cafe Manila's main attraction is the venue and its interiors. I recommend visiting it at night because the lights look better when it's dark. Also, prepare to shell out a big amount of cash when visiting. The most affordable meals are around 200. Even the desserts and drinks are pricey. This is definitely a turn-off, especially since the food is so-so. I still think it's worth visiting for the experience.
Address: L5 SkyPark SM Aura, 26 Street cor. McKinley Parkway, Fort Bonifacio, Manila, Philippines
Contact number: (02) 556 1683