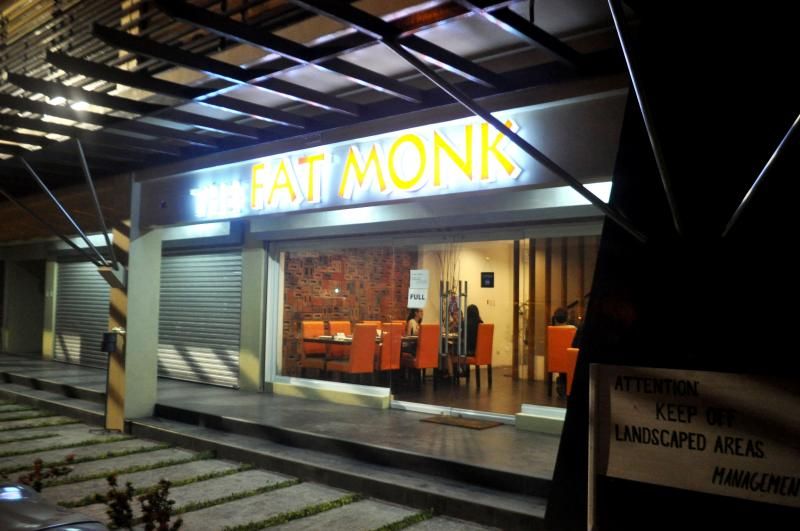 Nothing makes me happier than the opening of a new restaurant. The Fat Monk has probably been around for a about a month or two, and I've been looking forward to try it out. The people I follow on different social media accounts have been raving about the food, so this just added to my excitement. Yesterday, we were finally able to visit the restaurant for my birthday.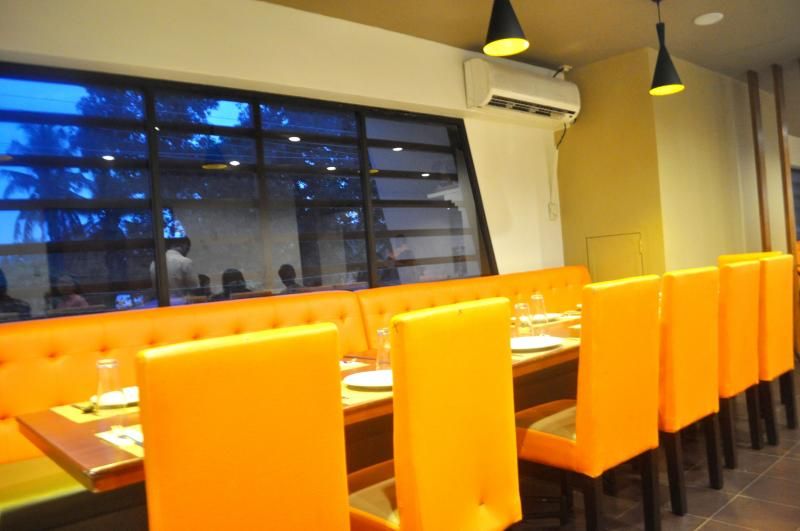 The first thing my family and I noticed was the inviting atmosphere. The restaurant is well-lit and furnished with orange-colored interiors. They have limited tables though. When we arrived, all of them were labeled as reserved. It's a good thing we were able to call them up earlier, so we were able to settle down right away.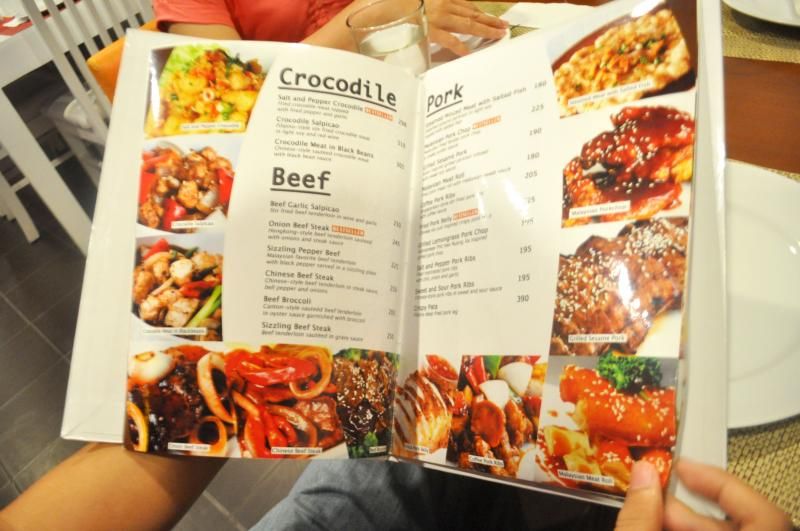 They have an extensive list of menu items Aside from the usual fare (pork, chicken, beef and fish), they offer dishes with uncommon ingredients like crocodile meat. I really wanted to try it, but the rest of my family don't have adventurous palettes.
Steamed Fish Fillet: Cantonese-style steamed fish fillet served with shallot sauce.
This was chosen by my younger brother. I was expecting to receive a whole fish, but was glad that it was served in slices. I love fish, but I don't have the patience to separate the meat from the bones. I enjoyed this. The meat was soft and moist, just the way I like it.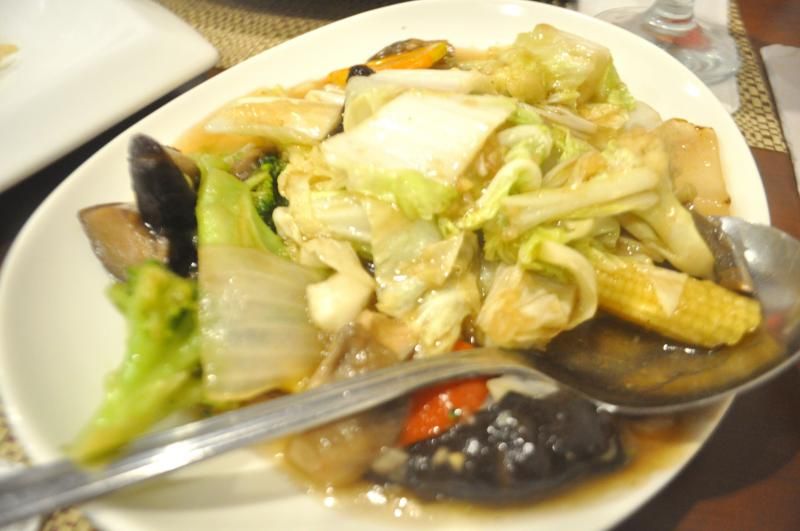 Vegetables in Garlic Sauce: Sauteed cauliflower, broccoli, cabbage, mushrooms and garlic sauce.





I decided to order this because I wanted us to have at least one dish that had veggies. It's basically your typical chop suey, only with a hint of smokiness.
I've said this before. Whenever we eat out, there always has to be something crunchy, so this dish was the first thing I ordered. I liked the way that the pork was thinly sliced, so we didn't have to worry about cutting it into bite-sized pieces. It was all right, but I really think it was underseasoned. The rest of my family agreed.
My mom and brother ordered drinks: Carrot Sensation and White Heart. I couldn't get them to elaborate on what they thought of them, but they did give a thumbs up when asked if they were good.
I think I haven't mentioned this, but every dish we ordered was a bestseller. We had high hopes since many have praised the restaurant, but our experience was "just okay" to say the least. My mother loved the Pad Thai, but everyone else didn't have a favorite among the dishes that we ordered.
Also, the service was lousy. We had to wait for so long because there was some confusion regarding our bill and a plate of mango pudding that wasn't served. We did our part by following it up multiple times, but we decided to just cancel dessert in the end. I'm unsure as to why this happened since they don't have a lot of tables in the first place. Plus, they are not even undermanned. I hope they'll be able to improve their service soon.
To sum it up, the experience we had at The Fat Monk wasn't stellar. I will come back to try the crocodile dish, but that's it. Also, I should mention that their dishes are quite affordable. If I'm not mistaken, majority of the menu items are below P200. This is one of the restaurant's good points.
If you ever plan to visit this restaurant, I recommend you make a reservation beforehand, just to be safe.
The Fat Monk
Address: Cabato Road, Tetuan, Zamboanga City, Philippines
Phone: (062) 926-5469