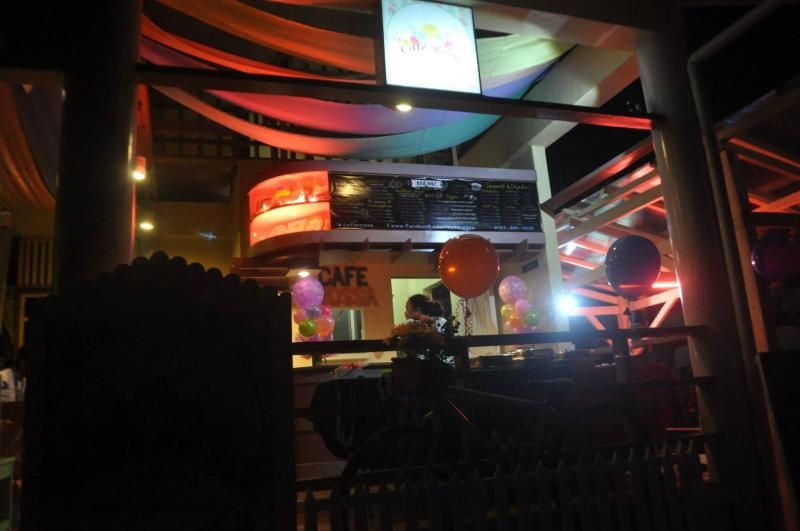 If I wanted to, I could participate in the night life that the nearby bars in our house have to offer. Unfortunately, I'm too much of a homebody for that to actually happen. When I spotted a Facebook post that announced the opening of a cafe, I was more than delighted at the idea. We needed a bit of variety in that area anyway. Of course, I had to visit Cafe Rossa on the day of its grand opening: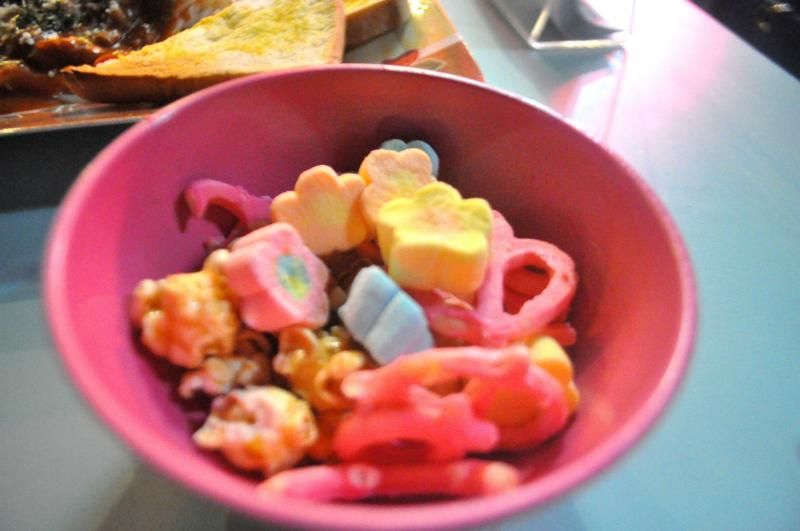 We were served with a bowl of goodies, befitting the cafe's cutesy, pastel-colored theme. I wish I was able to take more photos of the venue itself, but I think it can be appreciated better during the day.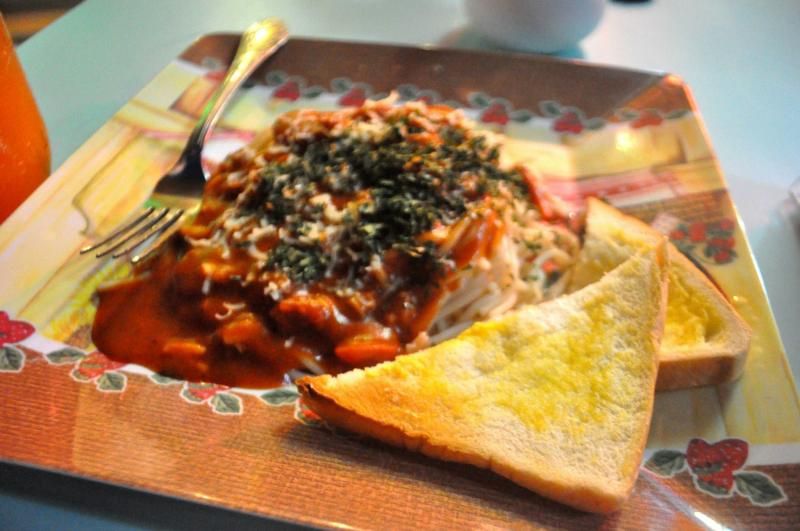 I was craving for pasta on that day, so that's what I ordered. The serving was generous. I think they were trying to go for a more Italian taste with that sauce.
These fries were a letdown for the sole reason of its meager serving. I'm guessing that these are the kind that you can buy from the grocery. I would suggest that they make their own instead. Don't get me wrong. They were good, but the fact that the amount of fries doesn't justify the price makes this a deal-breaker for me.
This waffle was already cold the moment it was served to me, which is disappointing. It wasn't as fluffy as I wanted it to be. Taste-wise, it was nothing spectacular.
Four Seasons & Red Iced Tea
I noticed that serving drinks in mason jars is becoming a trend, and I am not complaining. I think the drinks were my favorite part of the Cafe Rossa experience. Aside from being refreshed, I just could not get over how adorable the mason jars were.
Final verdict: Cafe Rossa's strong point is its presentation. If you're fond of cute things, then you'll probably like this place. They serve their food in fun and colorful dishes, so the cafe would appeal to young girls. If you're at the park and if you're in need of a nice place to hang out in, this is your best bet. It's probably the only stall there that doesn't serve alcoholic drinks.
Also, they offer breakfast meals from 6:30 to 9:00 in the morning. It's a nice place to crash in after a morning jog.
Cafe Rossa
Address: Paseo de Jardian, Pasonanca, Zamboanga City 7000
Contact Number:

0917 301 4681
Price Range: P35-95