Over the years, hot pot and smokeless grills have become quite famous. My friends who lived in the Metro would talk to me about them while I listened intently, wondering when I'd get to give it a try myself. Thankfully, my wish came true when The Hungry Panda opened. As always, my visit was long-overdue. If you've never tried something similar before, you're probably wondering: Was it worth it?
Let's just say that I was all giddy during the car ride to the restaurant. Although I've heard from some friends that their experience was so-so, I just had to go there myself. If you binge-watch Korean or Japanese dramas/anime like I do, I'm sure you'd share my excitement and eagerness.
We were served with a large bowl that had a partition in the middle. In it, were to versions of their broth: vegetable and beef. I chose the set that included a variety of goodies for the soup: meat (not pictured, because someone was just too excited to start digging in), seafood and vegetables. We chose egg noodles over vermicelli in our hot pot.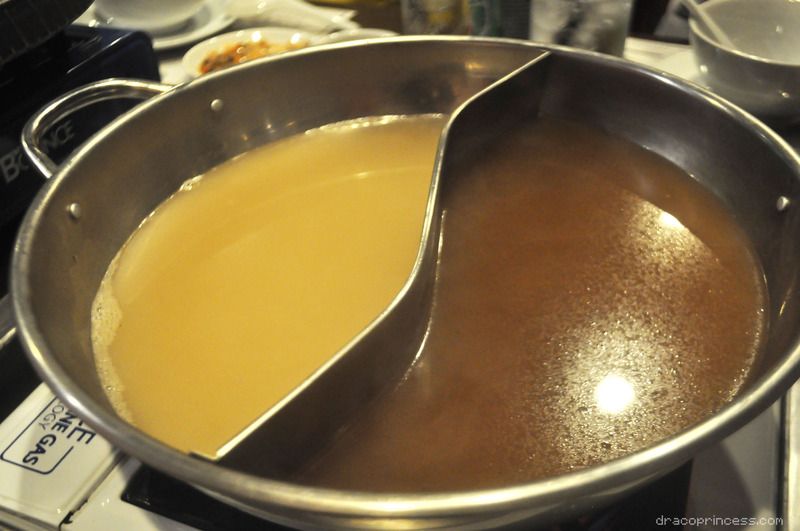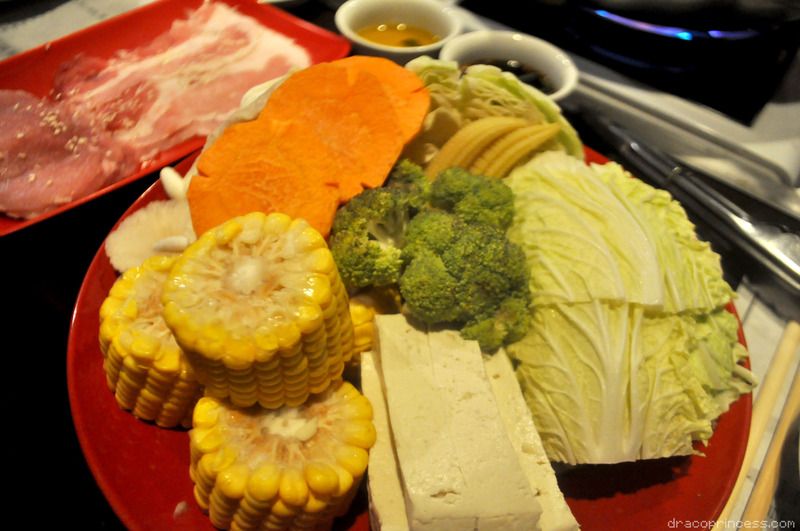 The fun, of course, starts with the cooking process. The boys were content with just eating and said that they'd let the females handle the food preparation. It's a good thing Mom saved the day by volunteering to serve us. Here's a photo of her in action:
Before reserving a table, I told myself that we'd either get a hot pot or grill set, but I eventually caved in and ordered both. We had the meat lovers set because (minus my health-conscious mother) my family could pass as carnivores. The waiter attending to us was nice enough to volunteer to cook the meat for us. Maybe he noticed that we already had our hands full with the hot pot.
We had beef, pork and Hungarian sausage slices. It's only been a couple of hours since we had dinner, but I'm actually salivating right now. I can still remember the inviting sound of sizzling meat as it was cooked on the grill. Plus, there is nothing quite like the smell of grilled meat.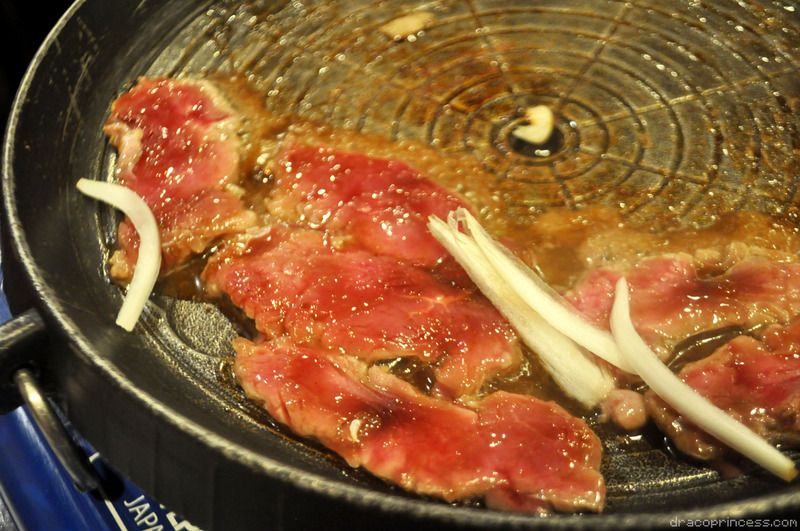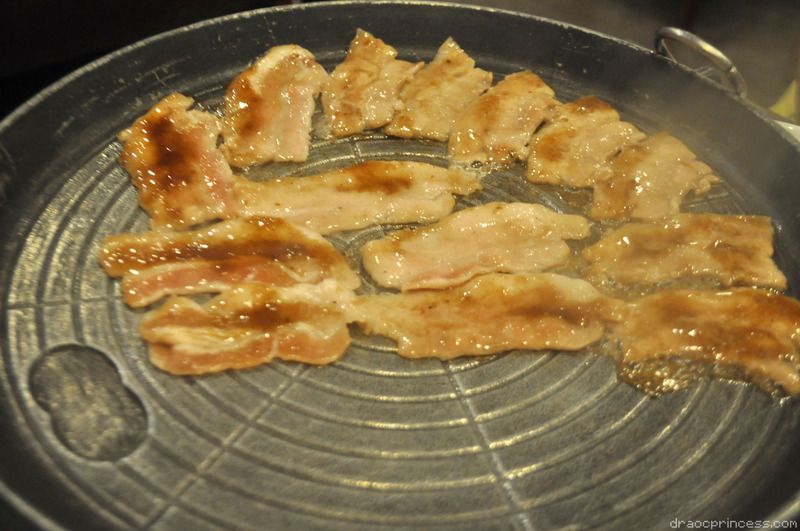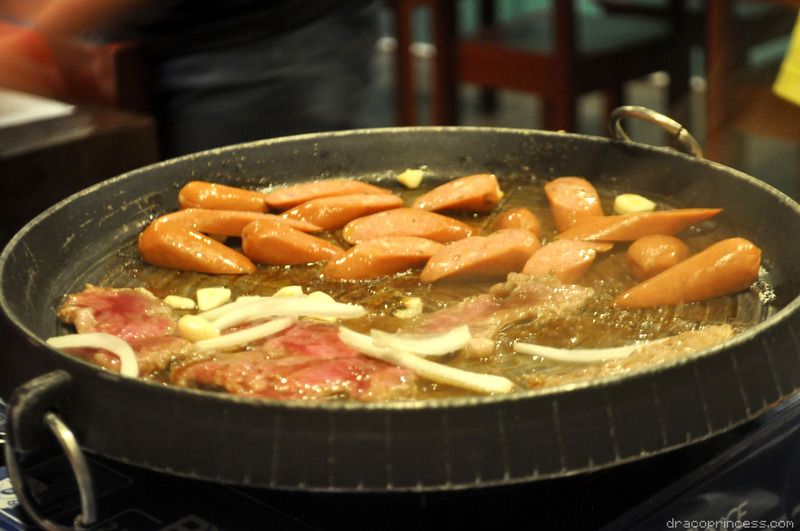 Our meal came with dips and side dishes (not pictured again. I fail miserably as a blogger). My favorite was the soy sauce flavored one. It went well with both the boiled meat from the hot pot and the marinated one from the grill. My favorite side dish was the kimchi. We were served with dilis and spicy radish as well.
Our table was cleared in no time, and that's a feat, considering that we aren't big eaters.
As for points for improvement, I do wish they had a dessert selection. The place itself as well is decent-sized, but it could get cramped when all tables are full. I recommend getting a reservation and visiting them the upon they open to avoid any inconveniences.
When I asked everyone if they enjoyed dinner, they all gave me a thumbs up. I was really satisfied, too. The set meals are on the pricey side (P1,000+ for hot pot, P650 for the smokeless grill), but I think the taste and experience made it worth it. We're definitely coming back. Next time, we're ordering more of their mozzarella balls.
Address:
Stall F, Azul Bldg., Don Alfaro St., Tetuan, 7000 Zamboanga City, Philippines
Contact number:
(062) 310 3489
Operating Hours:

Mon-Sun: 11:00 am - 2:00 pm, 6:00 pm - 10:00 pm