As I come from the province, anime conventions are difficult to come by. If I'm not mistaken, there are only a few cosplay competitions here and there, but that's all. This is why I never thought I'd be able to attend one. I never even dreamed of it. One Sunday afternoon though, I found myself lining up under the scorching heat to get inside the Bayanihan Center in Pasig.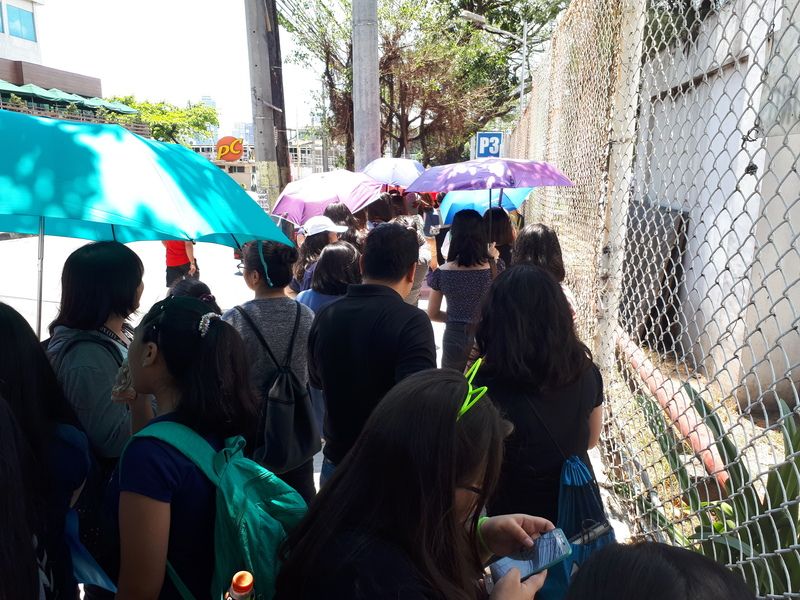 This was during noon. Ignoring the heat for the love of YOI.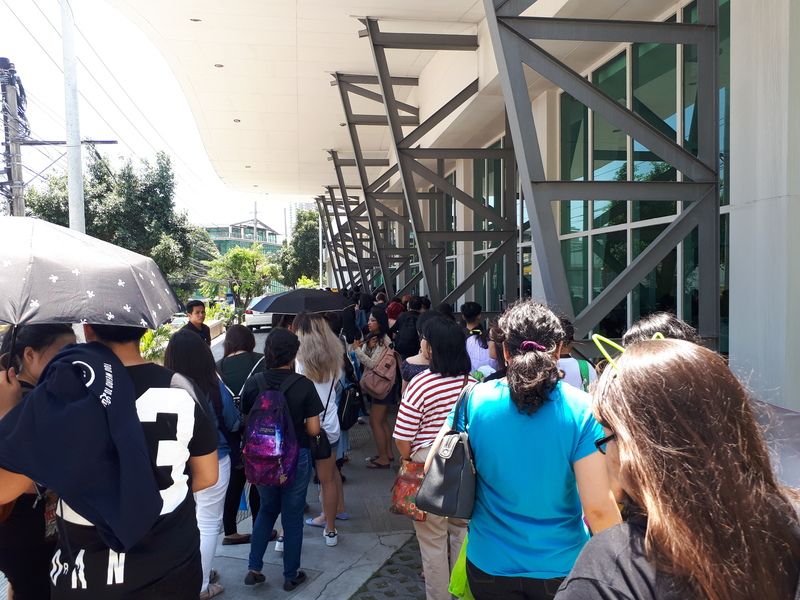 After half an hour of waiting. Almost there!
I've been reading
Kiss Him, Not Me
lately. If you're familiar with it, the heroine is a hardcore fujoshi who takes cons very seriously. I thought the crowds in the manga were just exaggerations, so I was completely shocked when I saw the line at the venue. Just. Wow. There were all sorts of people: teenage fan girls, couples in matching Yuri!!! On Ice shirts, cosplayers in pretty wigs and costumes, and even a few parents who were probably dragged there by their kids.
Though I attended the con alone, I felt somehow at home with the people who got excited over someone perfectly cosplaying Victor, singing along to Theme of King JJ at the top of their lungs and randomly shouting "Davai!" during the program.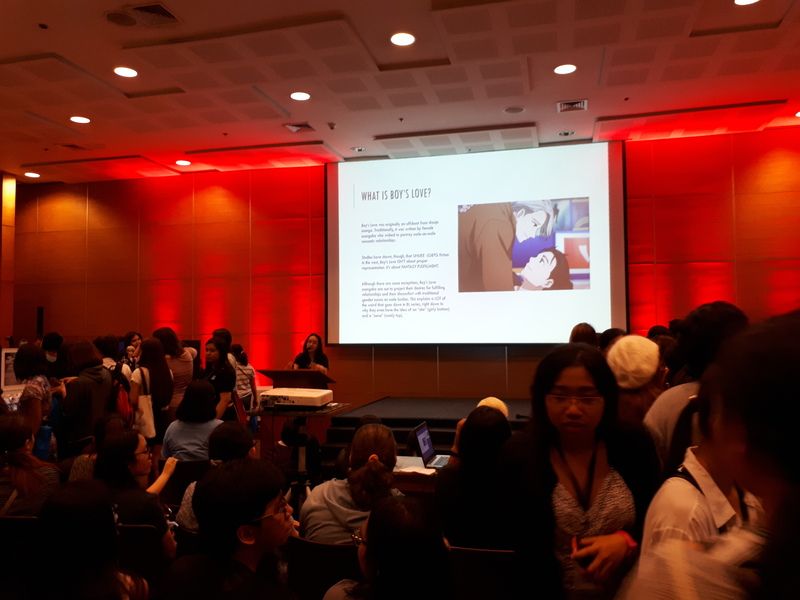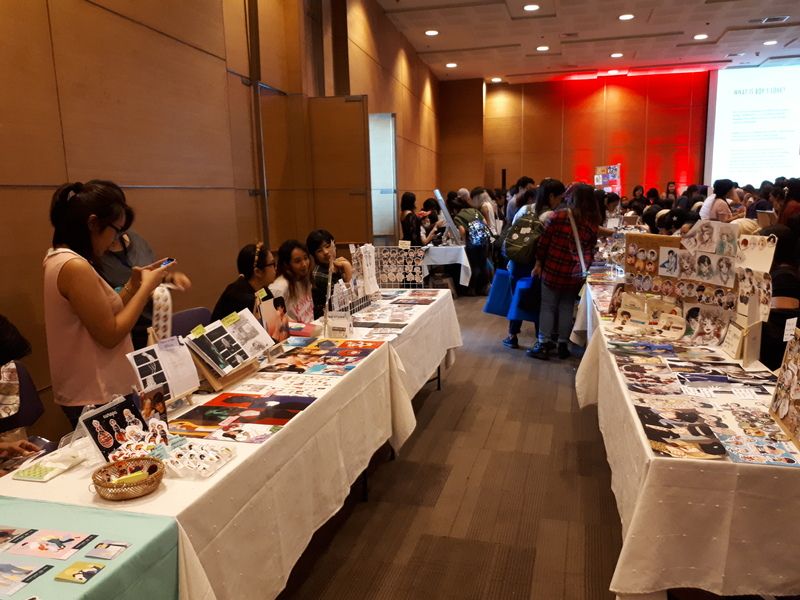 I made sure to have a good look at all of the booths even if I had a spending limit. I really admire the artists who put their hearts into the merchandise that were being sold. It was overwhelming to be surrounded by doujinshis, pillows, keychains, sticker sets and whatnot. I wish I could've bought them all, but my bank account would protest. However, I will make it a point to save for Victor's Russia jacket. I was green with envy every time I saw a fellow fan wearing one.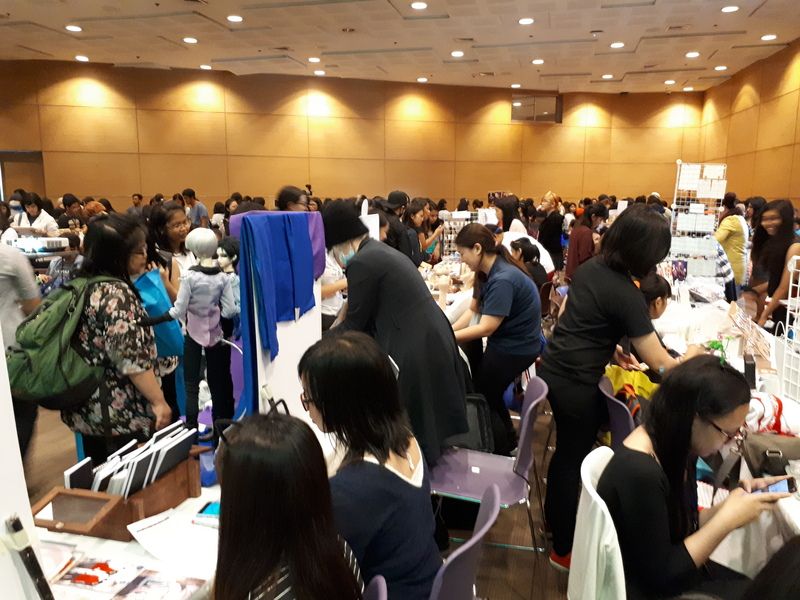 Sadly, I had to leave early because I had to travel around 28 kilometers just to get back home. I would've loved to see Joel, the Philippines' very own pork cutlet bowl, in person but time just wasn't on my side. There was still a line outside of the venue when I left. The YOI fandom is strong in this country.
For now, I'll just stare at my merch and decide on what to do with them. My favorite, of course, is the mug with Victor's Stammi Vicino costume. That is definitely staying on my work desk.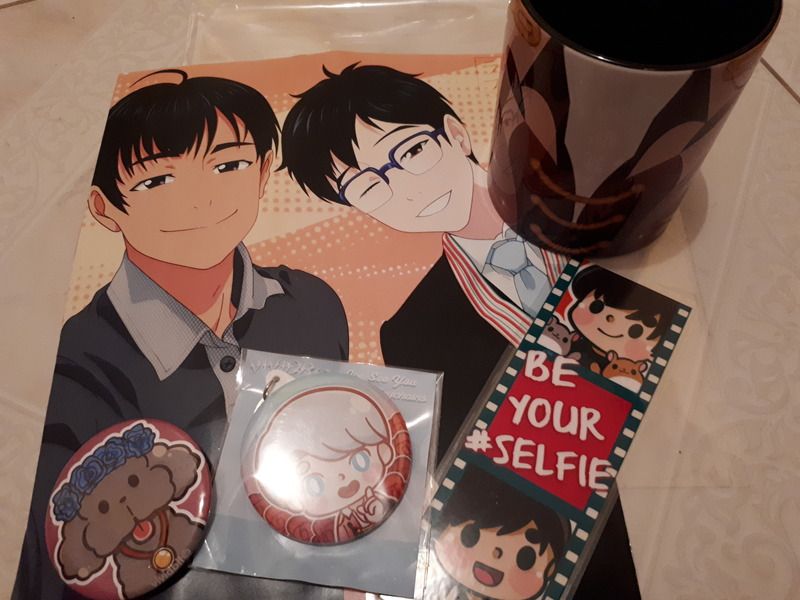 During my next con, I hope to be able to actually attend with a friend who's just as crazy with anime as I am. I have no qualms about doing things alone, but I think the joy of anime conventions is meant to be shared. (Plus, my selfies with the Victor and Yuri standees were too awkward. I need a photographer next time. Haha!) Also, I need to muster up the courage to ask for a photo with cosplayers. I was itching to approach this one person who cosplayed as Episode One Yuri, you know, when he was still on the chubby side. She was just too cute.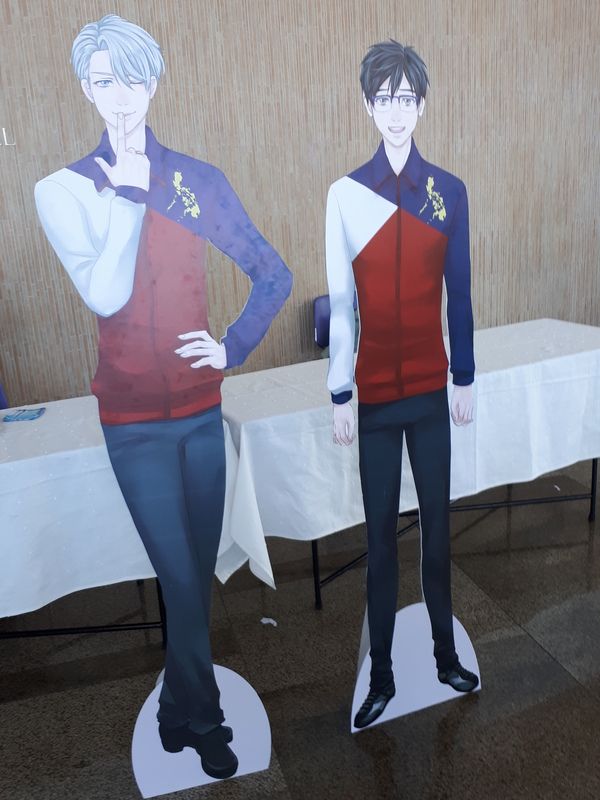 Ice skating husbands!
Thank you to the organizers of Born To Make History/YOICONPH. Judging from the warm reception, I'm pretty sure the event was a success. See you next level!